TETRACO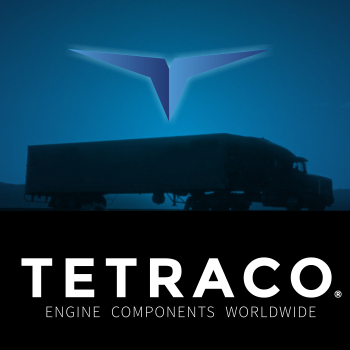 Tetraco is the sales companie for the engine components on the worldwide aftermarket, specialised for the range of European heavy duty automotiv manufacturer.
Our components of engine parts are produced at international locations by specialized engine parts manufacturers, which guarantee a high quality and safe product.
We are strongly involved in developing new products and with his customers give solutions for any problem or task which leads to better market standing for each parties.
Our business philosophy is accessibility of our products on the worldwide aftermarketmarket through the location centers we offer a quality and reliable service to our customers.
General Conditions of Sale
Buyer orders must be verified by the seller in written form with the confirmed delivery date by the seller.
Changes to orders as well as other agreements related to delivery will be binding only after the seller confirms them in written form.
Documents related to weight, dimensions, samples, etc. the offers contained are only approximate specifications and do not represent the guaranteed quality. The seller has the right to depart from the description in the offer and in measure that these deviations are not fundamental or significant in nature.
If the goods are produced according to the buyer's drawings, only the drawings made by the buyer and approved by the seller will be valid. Deviations from approved drawings must be agreed separately and any additional costs related to this will be reimbursed to the seller.
The seller is not obligated for the date of delivery or the delivery deadline when the buyer does not fulfill his obligations at the right time (to make the planned payments, to provide the required documents, etc.). Response to non-delivery of supplies remains reserved.
The shipment is dispatched to the customer's risk. Unless otherwise agreed, the risk passes to the buyer at the latest after the delivery of the goods, even if the seller performs additional services.
Unless otherwise agreed, the date of delivery or delivery time shall be deemed to be respected when the seller made the goods available at the agreed location.
In the event of a complaint, the seller has the right to decide whether to correct the error or to give new goods.
The warranty period expires after one year from the handover of the goods, unless the warranty claims are based on gross negligence or breach of the obligation by the seller.
Original references in this catalog are only indicative character.
Products in the catalog are not original but are completely matching and the original replacement is adequate.